Fractional radio frequency (Morpheus 8), how does it work?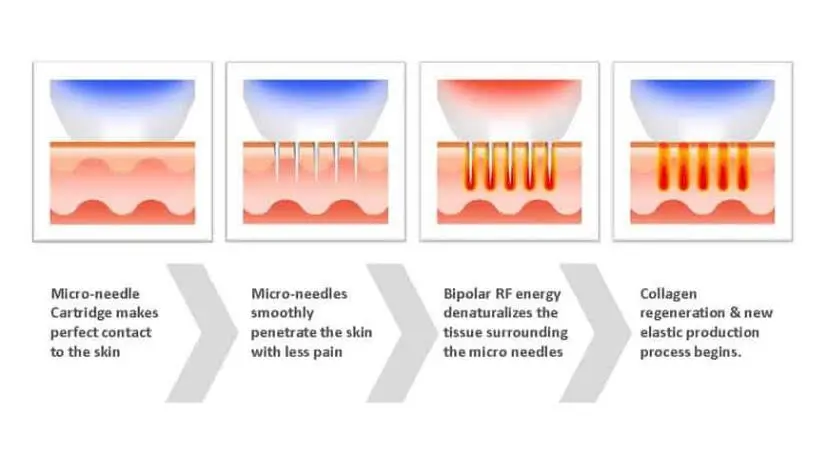 Why choose fractional radio frequency?
Tighten, lift and firm the skin
Reduce scarring and stretch marks
Improving pigmentation and sun damage
Acne scars
Reduce spider veins
Brighten complexion
Improve skin texture and tone
Reduce fine lines and wrinkles
Minimise large pores
Benefits include:
Smoother skin, reduce wrinkles… Boosting collagen levels is always beneficial for reducing wrinkles. Fractional Radio Frequency amplifies the process. Heat created by the added Radio Frequency energy works to constrict underlying skin layers, helping to further smooth out even the most severe lines and wrinkles.
Penetrates deeper into the skin…
Fractional radio frequency is able to address deeper layers of the skin without creating significant damage to the top layers of the skin. This is due to the Radio Frequency energy being delivered past the tip of each needle to deep layers of the skin to stimulate collagen production and tighten the skin.
Better for Acne Scars…
All scars, including acne scars, are tough patches of thick and damaged skin. Fractional Radio Frequency is more able than traditional microneedling in addressing scars as the added Radio Frequency energy breaks up scar matter better than just needle punctures alone. Providers can also focus higher levels of Radio Frequency energy on scarred skin to maximize results.